Activate Your Risk Mitigation Strategies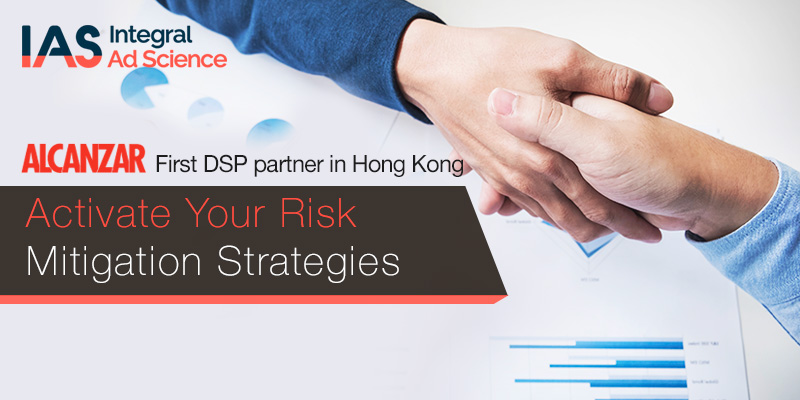 Risks in Programmatic Buying
Despite a relatively small market size compared to China, around *35% of Hong Kong digital marketers have activated programmatic buying to some extent. However not many seem to be wary of the risks involved that could cause reputation damage.
In traditional media buying, there is no audience buying. Hence marketers are less needed to worry about where their ads will appear as they know which media they bought from. However such practice is not the same in programmatic buying which involves more than just bidding impression or buying audience, because marketers have no idea where its target audience will appear, or in which context.
Given the complexity of advertising delivery in programmatic buying, it is possible that brand's advertising could appear next to inappropriate content. For instance, a brand's infant milk powder ad showing next to news about a toddler dies in hospital after choking on the grape. Hence contextual targeting is important in programmatic advertising and it is the first step to brand safety.
Risk Mitigation Strategies
There are several brand safety measures and tools which digital marketers could use to minimise risk. First of all, marketers can make a whitelist of sites that are congruent with the brand's values. Some brands may wish to enforce higher risk level by combining blacklists, keywords and page-level analysis.
Secondly, digital marketers should work with a DSP that provides brand safety measures and quality inventory. Alcanzar is a managed, safety-first DSP driven by smart bidding algorithms, contextual ranking and adopted brand protection strategy.
Thirdly, digital marketers could use third-party verification providers such as Alcazar's partner, Integral Ad Science (IAS), a MRC accredited brand safety solution in the market. IAS offers optimisation solutions based on page-level analysis and blocking capabilities, where brand safety pre-bid segments can be enabled prior to ad impressions being served.
With pre-bid brand safety segments enabled, our client's campaign performance shows that less than 0.2% of display ad impression delivered via Alcanzar have an impact on the brand. That is a 93% reduction in the risk level compared to no pre-bid brand safety targeting used.
What's the value for digital marketers to invest in third-party verification?
Reduce wastage on ad dollars
Ensure your programmatic ads reach the right audiences
Provide greater transparency
Detect fraud
Where should you get started?
Hotmob's Alcanzar is IAS's first DSP partner in Hong Kong. Advertisers and digital marketers may consult with our digital advertising representatives in regard to IAS's pre-bid segments on brand safety, ad fraud and viewability, all available in Alcanzar DSP.
About Integral Ad Science

Integral Ad Science (IAS) is a global measurement and analytics company that builds verification, optimization, and analytics solutions to empower the advertising industry to invest with confidence and activate consumers everywhere, on every device. We solve the most pressing problems for brands, agencies, publishers, and technology companies by verifying that every impression has the opportunity to be effective, optimizing towards opportunities to consistently improve results, and analyzing digital's impact on consumer actions. Built on data science and engineering, IAS is headquartered in New York with global operations in thirteen countries. Our growth and innovation have been recognized in Inc. 500, Crain's Fast 50, Forbes America's Most Promising Companies, and I-COM's Smart Data Marketing Technology Company. Learn more at www.integralads.com.
Reference
*Source: HK2A AdSpend Projection Report 2018