How Brands Can Utilize Micro-Moments To Drive Consumer Engagement?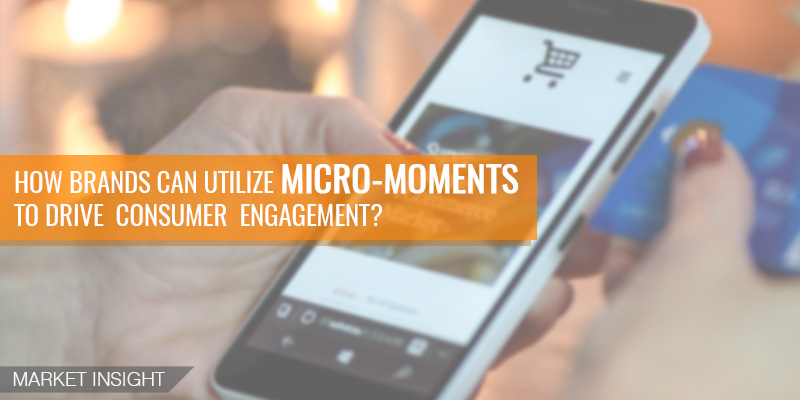 Micro-moments refer to the touch points across the customer journey, such as "I-want-to-know" and "I-want-to-buy". These moments offer brands opportunities to engage with consumers. How marketers can utilize these micro-moments to learn about consumer's intent? How should marketers engage with consumers throughout the customer journey?
Micro-moments indicate consumer intents. Marketers get insights about potential customers based on consumer behavioral data and search data. For example, a consumer might be planning for getting health insurance and use its mobile phone to look up keywords such as "personal health insurance plan" and read relevant contents on the mobile web.
These moments often happen on mobile and provide good implications for how consumers behave on the web. So it is worthwhile to learn of which point of the customer journey and through what channels these potential customers make purchase decisions.
1. Use mobile to search for product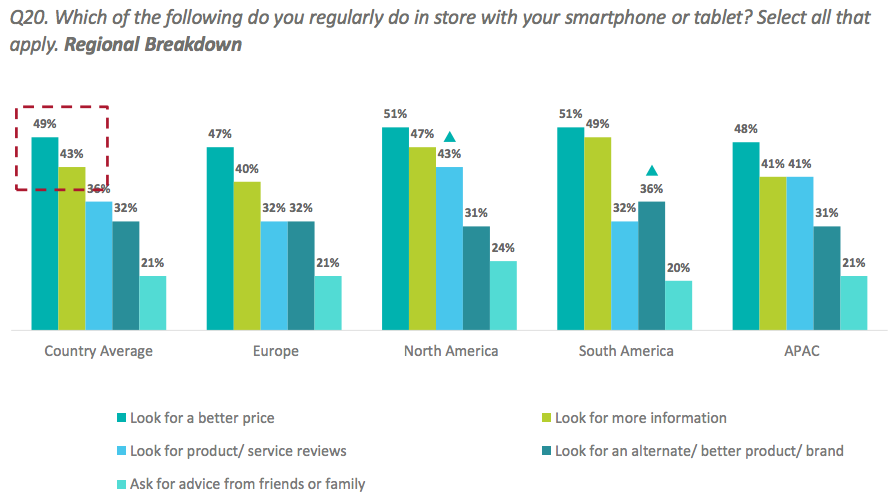 Given that almost 50% of all mobile consumers have compared price for a product through their mobile phones, 43% have looked up for more product information and over a third have looked at product reviews, such indicate that consumers actively use their mobile devices to make a more informed purchase decision during the micro-moment of "I-want-to-buy".
Implication: This provides a uniquely targetable opportunity for advertisers to send informative mobile display ads that would influence and aid consumers on their purchase journey.
2. Consumers made purchases via mobile devices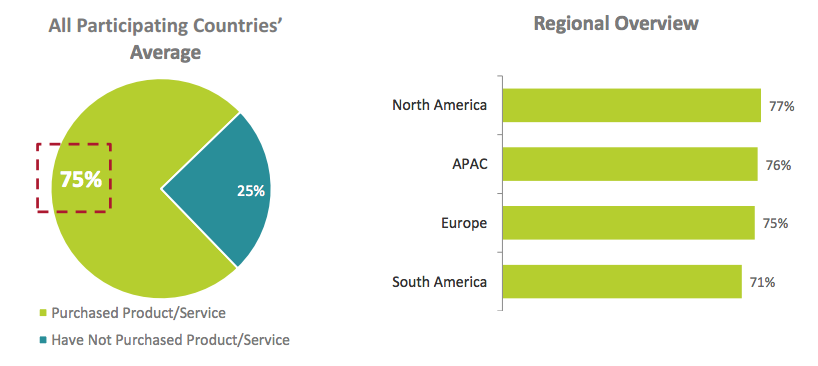 On Device Research shows that on average, 75% of mobile Internet users have purchased a product or service via their mobile devices in the past six months. Mobile purchase has become habitual in China, where 42% of Chinese consumers make monthly purchase via their mobile devices. This is highly driven by mobile wallet such as WeChat and Alipay, which have made mobile purchase never been so easy and time-saving.
Implication: Brands can utilize different ad formats such as video and rich media to drive consumer's purchase intent, depending on which end of the branding funnel is most concerned with.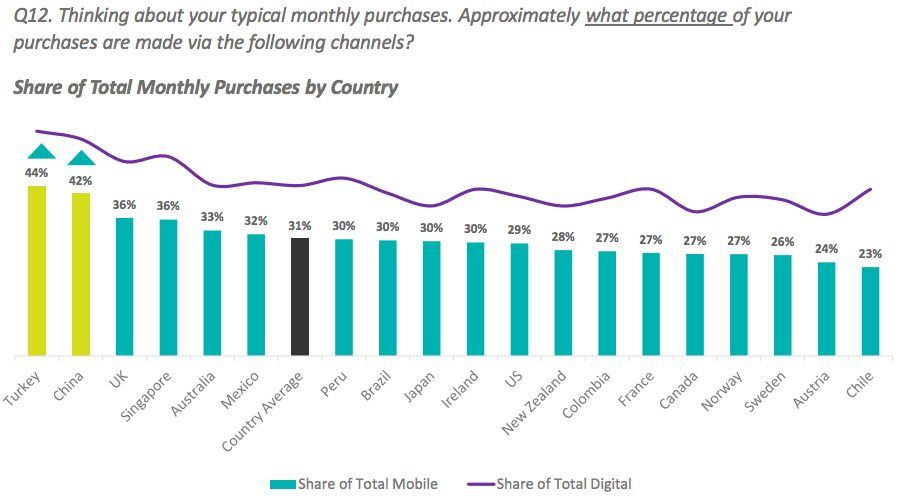 3. Cross-device search and purchase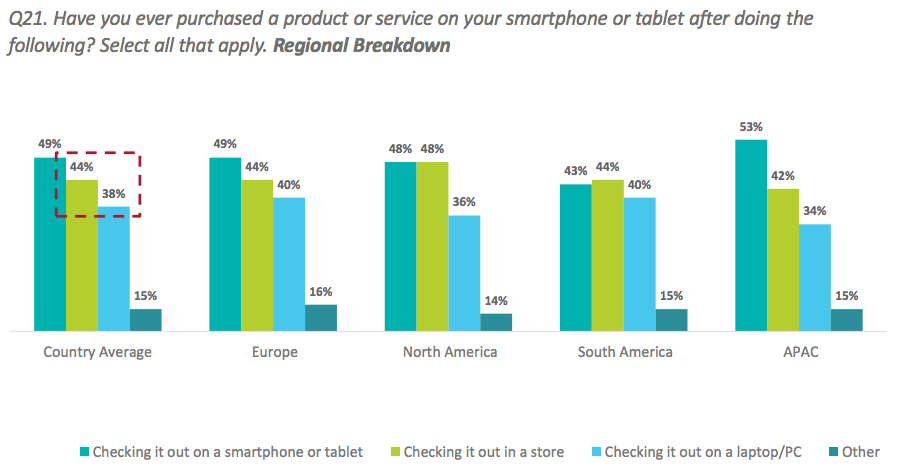 No doubt mobile devices are not the only platform for direct purchase and research, consumers tend to run through multi-devices in their purchase journey. 44% of consumers have purchased a product on their mobile devices after visiting a store, and that 38% have done the same after checking it out on a laptop/PC. Showrooming and multi-platform purchase behaviour are quite common as micro-moments are integrated with our day-to-day lives.
Implication: Marketers could utilize a combined approach to drive purchase, such as using influencers to demonstrate product benefits in a video ad via social media platform and retargeting those interested customers in other channels such as desktop. Offering unique promotional code at the store to customers who left without any purchase could also work to lure customers to purchase online.
Reference: 2016 IAB Global Mobile Commerce Report