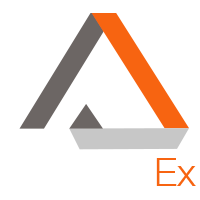 Optimize campaign targeting with a unique data mix
Turn audience data into actionable insights
What is AdvanceEx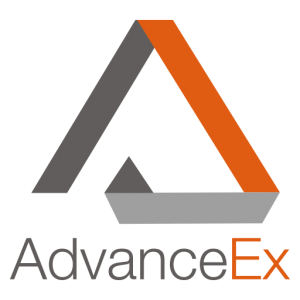 AdvanceEx is an advanced AI-driven data solution, enabling advertisers and marketers to create unique and exclusive custom audiences.
The robust architecture is built based on 3 core data pillars and coupled to predictive and deterministic AI engines. We assist advertisers to unlock the power of their data and drive KPI metrics, all without contributing to platform audience pools.
AdvanceEx provides actionable insights for marketers by creating custom audiences from advertiser data, live market data, and our reference database which aggregates more than 3,000 taxonomies segments, 12 million user profiles that are connected to 17 million corresponding mobile devices.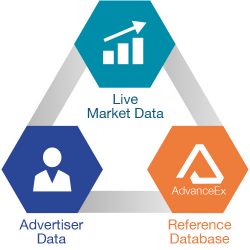 AdvanceEx enables advertisers and marketers to
✓
Customize

your audience
✓
Amplify

 your customer base
✓
Create

 more sales
Consult with our product team and learn how to utilize data to improve your campaign performance and get connected with your customers right away!
AdvanceEx Audience Insights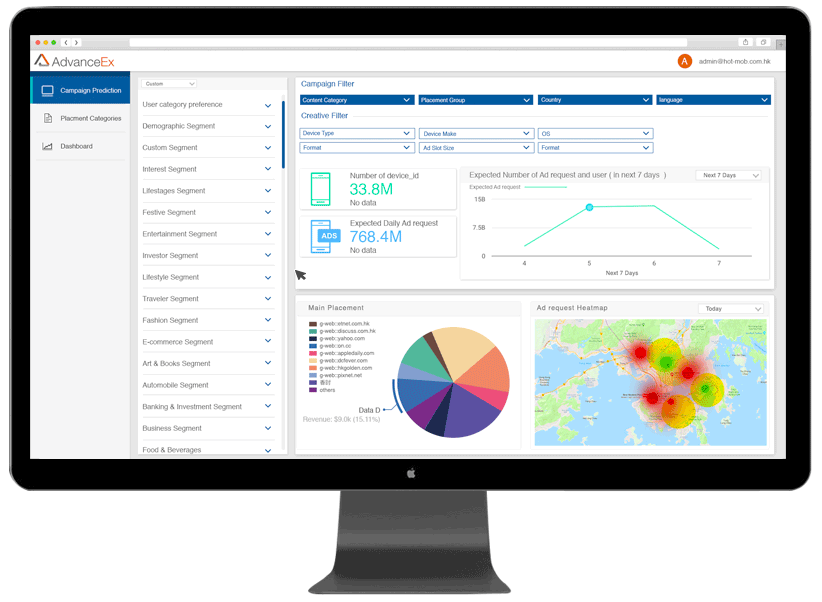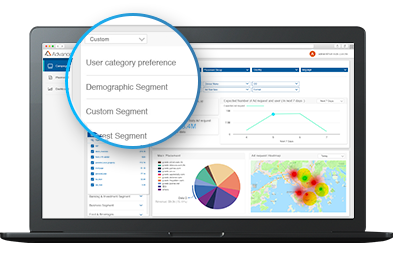 AdvanceEx reference database aggregates more than 3,000 taxonomies segments and 12 million user profiles enabling marketers to create custom audiences from all possible combinations to customize campaign targeting at scale.
Marketers can get a good grasp of their audiences from AdvanceEx post-campaign insights. The benefit of knowing exactly who is reactive to your campaigns help you to develop a more customized and relevant message to engage your target audiences through remarketing campaigns.