Creative Branded Video Grabs Adolescents' Attention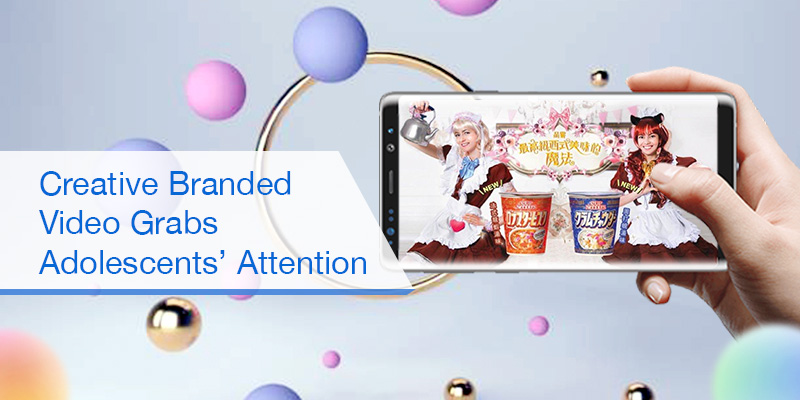 Nissin Foods' latest Cup Noodles campaign promotes two western seafood flavours in Hong Kong. Riding on last year's campaign success, this year Nissin partnered again with Hotmob and Gear Industry to produce a new creative branded video to retarget the adolescent market who are actively engaged in social networking.
Creative Video Production
In the past, Nissin has demonstrated its expertise as the "seafood specialist" in the fast food category. This year, two new flavours – lobster bisque and clam chowder are created to satisfy those favour seafood with western taste.

In adapting to the youth trends, the branded video features Japanese maids dressed up in cosplay to show audience how to enjoy the new flavour Cup Noodles like fine dining. The branded video aims to stimulate social interactions and excitement between netizens and hence adding magical spells to elevate the taste of Cup Noodles.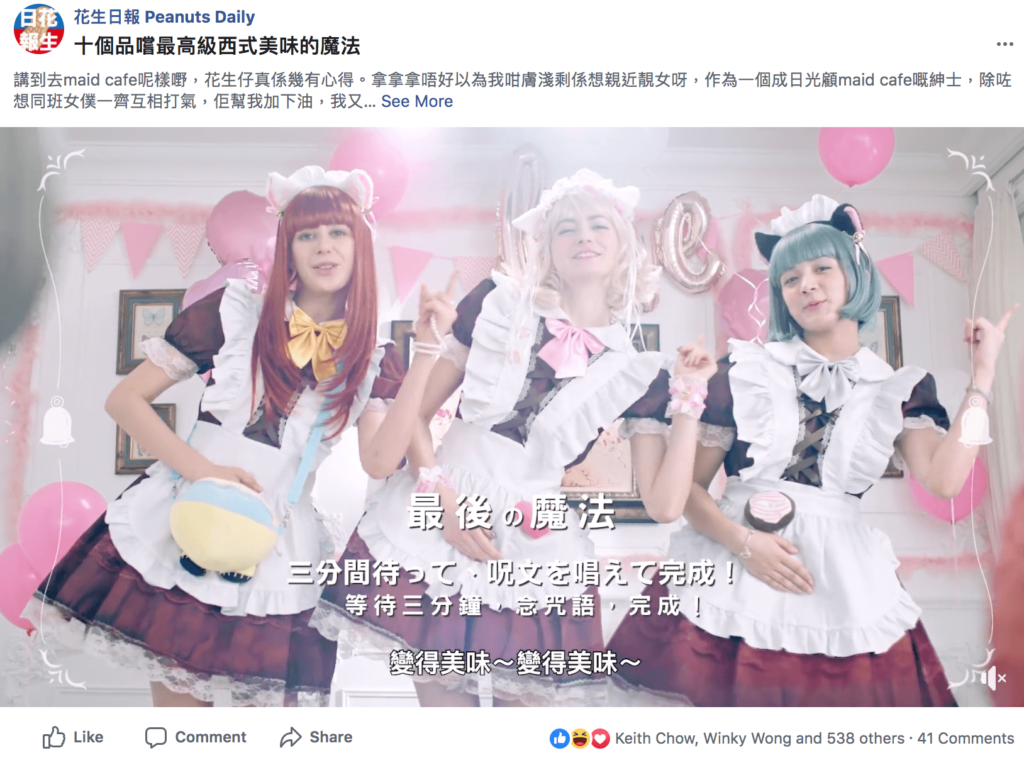 Selection of Social Influencers
Adolescents are extremely active on social media today. One thing that is being said by an influencer and hit the adolescent's mindset, and they will follow.

Influencers, aka KOL such as King Jer, Peanuts Daily and Pay Eat Easy tie up interesting talking point about the Nissin's campaign. Their posts often draw a lot of views, comments and interactions between netizens. Overall views for this campaign have drawn over 300,000 views plus thousands of interactions and comments across the social media pages.

Hotmob Ad Network also cover a large number of popular social influencers in all sorts of categories ranging from parenting, beauty, travel and more. Hotmob's social media team have experience working with all sorts of social media projects, from organizing events and prize draw to hosting a live video. Contact our team for quotation today.

Digital Marketing Channels
Besides, Nissin's branded video is also roll on YouTube Skippable and Hotmob's Mobile Video Banner Network. With precise targeting options and video ad placements, Nissin's branded video grab great attention from adolescents market between age 18 to 34. Video on Youtube achieved a high view rate of 47% and over 71.8% view rate on Hotmob's Mobile Video Banner Network after optimization.
Credit to: Nissin Foods Hong Kong
Video Production: Gear Industry
Digital Marketing: Hotmob