Female Content Driven Platforms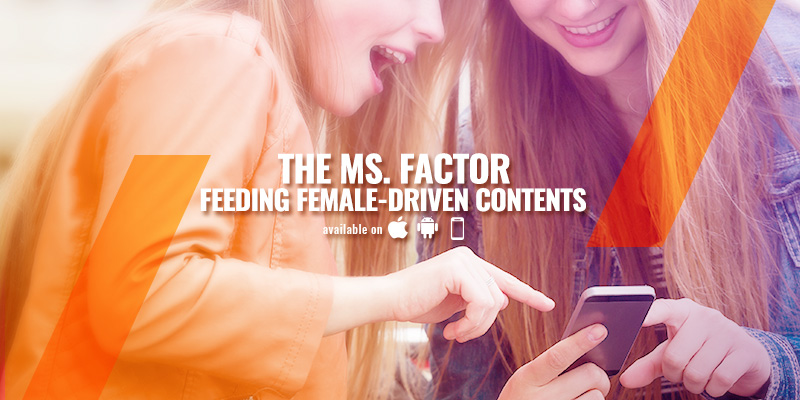 Hong Kong has a population of approximately 7.5 millions and 54% are female. Females tend to be the decision makers in various customer purchase areas such as beauty, fashion, parenting, and household shopping.
HKTDC research shows that 62% of female shoppers tend to go online browsing contents or seeking product information, and 23.6% would pay regular visit to certain websites which they are interested in.
Quick View of Hotmob Prime Ad Network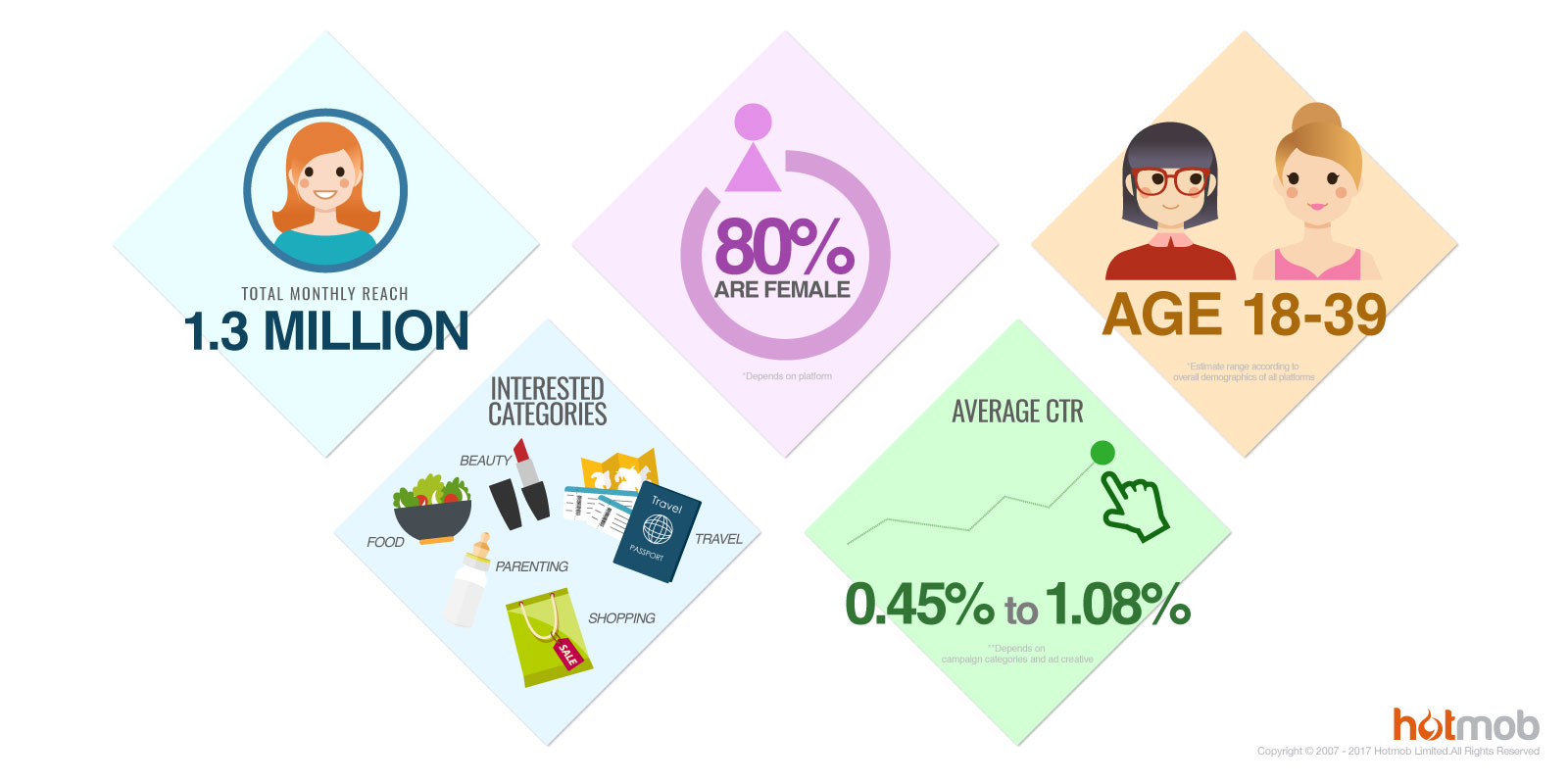 Based on Hotmob's latest data, platforms with a higher share of female audiences tend to achieve an average of 0.45% to 1.08% CTR (click-through rate). These platforms are mostly female-oriented, over 80% of the users are female while reaching 1.3 million of Hong Kong female users monthly.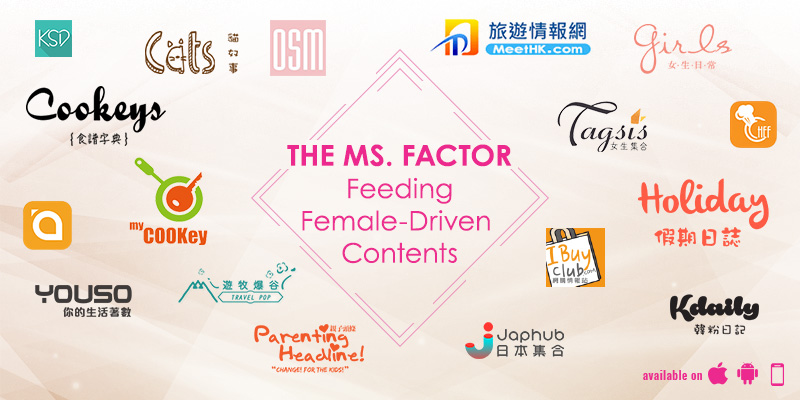 Female-driven contents are also available on social media platforms via Hotmob Facebook Network. For more details, please contact our team on 3526 0241 or drop us a line on [email protected].