hk01 Joins In Hotmob Ad Network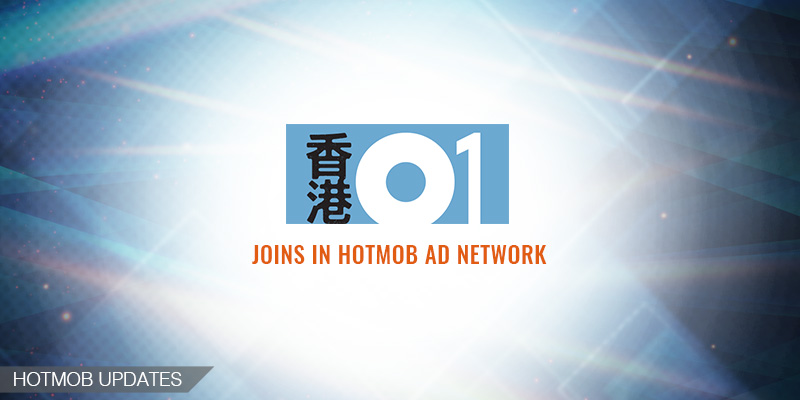 hk01 (香港01) officially joins in Hotmob's Prime Ad Network offering premium digital advertising in Hong Kong. hk01 is an internet company, the core business for the advocacy media, the main communication platform is mobile applications and websites, hk01 made its online debut in January 2016.
From now on, hk01 mobile web, iOS and Android mobile app, and desktop web are integrated with Hotmob latest SDK 4, serving premium advertising to over 8.6 million unique users monthly.
With more than 60 million monthly page visits on desktop web, the publication is launched with a mission to create a knowledge sharing culture on digital platform. In an attempt to reach an extensive audience, hk01 covers a wide range of topics from local news, editorial opinions (01觀點), sports and to as far as arts, entertainment, tech and gadgets, and hot topics in town.
Advertisers may choose from a variety of ad format such as Interstitial, Video First View (video with banner), Maxi Banner and LREC, all available through network buy.
For advertising inquiry, please contact our dedicated personnel on 3526 0241 or click