Top 6 Mobile Marketing Trends You Should Be Aware of for 2018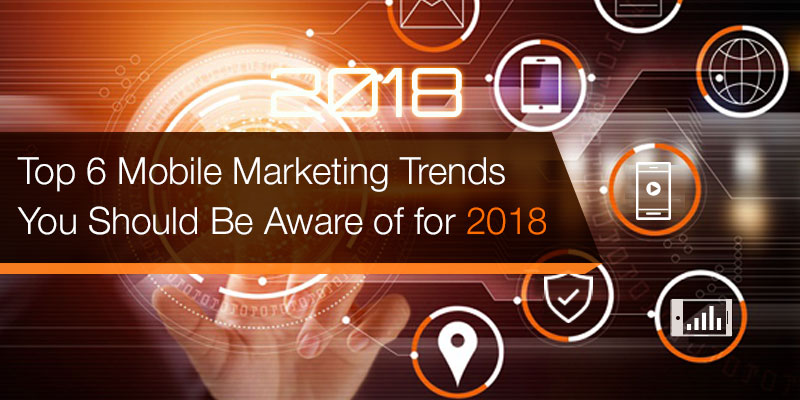 We are about to step into 2018 in less than 3 days and things are getting bigger in the mobile marketing regime. In 2018, we will see some trends that are going to make a breakthrough and some will develop at a wider scale in certain markets. Let's take a look at the following top 6 mobile marketing trends that you should be aware!
#1 Brand Safety + Ad Fraud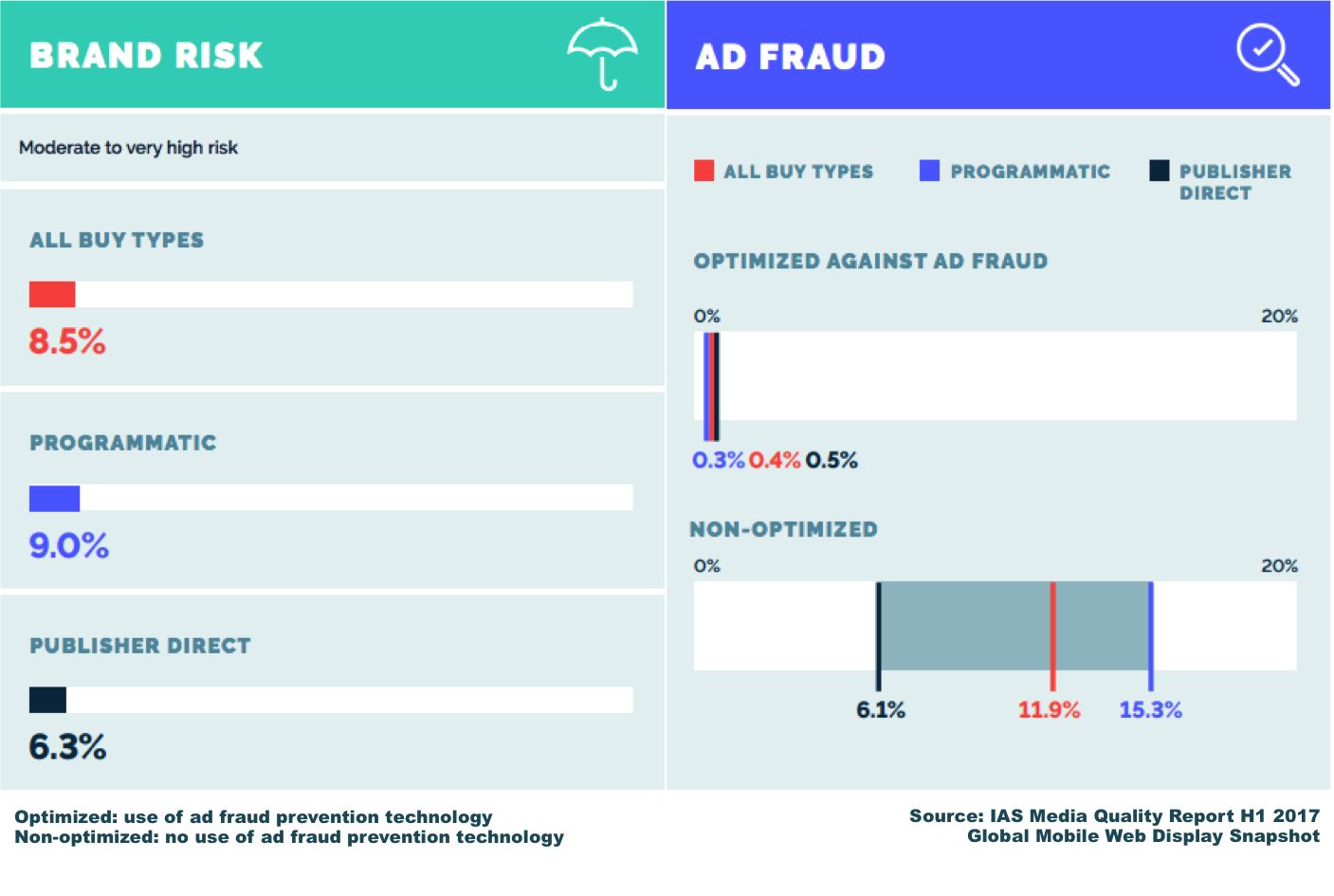 A new study by Business Insider found alarming figures around mobile video and display advertising fraud by examining the ad inventory of 16 leading programmatic publishers across 26 domains. This includes Business Insider, The New York Times and The Washington Post in conjunction with programmatic platforms Google, Amobee and Quantcast. It is found that video callouts are overstated by 57 times and display callouts are overstated by 4 times to the available inventory. That means publishers lose US$1.27 billion yearly based on a $5 video ad CPM valuations.

Domain spoofing remains a persistent, unresolved issue in mobile programmatic advertising. It has gained much attention lately because marketers are increasingly focuses on ad fraud and brand safety. Spoofed domains are not just fake website URLs but also banner farms that contain bad content. According to programmatic analytics, brand's ads often ended up on unknown sites which are not legitimate and have very poor monthly traffic.

2018 will be the year of fraud detection and brand safety, which means media and marketers really needed to focus on eliminating fraud and developing a transparent, brand safe media supply chain, so as to viewability data and third-party verification.
#2 Big Data + Artificial Intelligence

Big data has reached to a whole new level with the scale of artificial intelligence, which pushes businesses across industries to better understand evolving consumer behaviour and preferences and gain valuable insights from A.I. processed qualitative data.

Through Hotmob's newly developed proprietary product, namely Hotmob Audience Intelligence. Advertisers and marketers may discover its prospective audience through big data analysis of its target audience segments. Using machine learning to define valuable audience group with high spending power. Later to ride on artificial intelligence to help brands find lookalike users and then deliver the mobile campaign to its target audience.

Brand's mobile campaigns can be further optimised by accessing to updated audience profiles and audience insights to enhance campaign performance. Meanwhile helping brand to store its campaign data in a data management platform (DMP) to improve targeting in future mobile campaigns, in turn increasing its ROI.

Hotmob Audience Intelligence is available for brands and advertisers now, be sure to contact our dedicated team to inquire on 3526 0241, or simply drop us a line at [email protected] and let us know your next mobile targeting campaign.
#3 Live Video on Mobile
Live mobile video streaming is not going to break new ground in 2018, but its consumption will be absolutely soaring. The idea has been around for years, but it begins to act as an improvised and innovative branding tools with the help of influencers and enhanced mobile technology.

As a marketer, Facebook and Instagram are no doubt your brands' favourite on social media. In the coming year, these live streaming platforms will continue their great influence on brand strategy planning for you to impress your target audience with interactive storytelling content on mobile. We can foresee fashion, cosmetic and luxury brands would put more effort on influencer content marketing via live streaming on mobile videos.
#4 Personalisation
While content marketing will remain as an integral component of marketing plans in 2018, the focus will be moving away from traditional static content to more dynamically personalised content that fit to individual user's interests according to their search behaviour and other contents which they read.

A well planned website and marketing automation plan will help to achieve this. By learning the behaviours of new and regular visitors and knowing the pages and contents where your return visitors coming back for, we may try to create smart content that offers unique, tailored experiences for customers. Marketing automation HubSpot reported that the majority of customers favour businesses that create personalised content and are more likely to choose these companies for future purchases. A very good example is to the list of recommended items after a customer add their favourite products in the shopping cart.
#5 Voice Search
Digital assistants on mobile devices have been developed more maturely in 2017, thanks to the recent growing technology in artificial intelligence. Voice search is one of the tools benefited, and gradually highlighted as a fast-growing mobile marketing trends. Now we mainly utilise our mobile devices to employ voice searching, but in the near future IoT products like Siri, Amazon Echo and Google Home will start changing the way we communicate and convey information.

For marketers, 2018 SEO strategy should be more closely linked to voice search, by focusing on semantic search phrases, long-tail search keywords and natural language adoption. Now one fifth searches are queried via voice according Google. Even ComScore expected voice will become the medium of half searches around the globe by 2020. We should reconsider how to run campaigns through digital assistants in mobile devices to achieve various marketing objectives in the coming days.
#6 Augmented Reality
We talked about how the brands can adopt augmented reality (AR) technology in their digital strategies before. Throughout 2017, Facebook CEO Mark Zuckerberg indicated how AR will shape our daily life in the future in F8. Also, Google's advanced AR platform, Tango and ARKit introduced by Apple also heated the discussion over this new marketers' favourite to draw customer engagement in 2018.

Recently, BMW launched its IOS mobile app for their iOS device users to inspect cars with AR which superimposes images on a background in reality via a mobile camera. Kate Spade New York rolled out its AR app to create buzz amid its Paris store opening to guide users in Paris where they could explore fashion influencers' favourite places in the city with "virtual surprises" on their smartphone screens. It seems like brands in different industries gradually consider AR as a crucial part in their marketing proposals, particularly for sports, beauty and fashion companies to bridge gaps between customers in the real world with virtual elements.

Let's see how augmented reality will blossom next year!