Publisher Strategies in 2018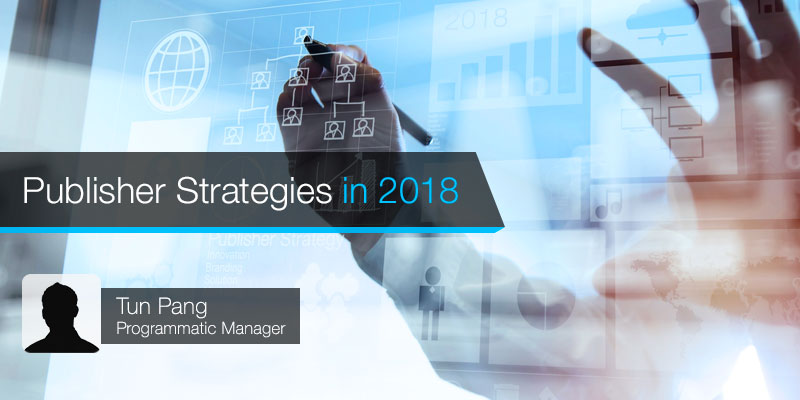 Much of the buzz around digital marketing is written from the perspective of advertiser objectives, but in today's media market there is a inherent need for publishers to make deeper inroads into making themselves more relevant to today's buyers, while driving more quality users to the site, all whilst improving editorial coverage!
Impossible to do! I hear you say, but I challenge you to take a serious look at the following case uses and begin some of your own research.
Content Marketing; Generating revenues while increasing exposure has been around for a long time, think of it like showcasing your content while receiving a revenues, the model is up to you, per article, revshare, fixed fees etc.
In addition to this, the more users that are exposed to your quality content, the more that will discover your site.
One might be thinking of social media, however it is only a good medium to engage and remarketing your products and services to your prime audience. A 'Like' or sharing a post is not a real business measurement.
Newer strategies include working with FB instant articles and Google AMP project and many publishers embracing these opportunities are seeing great results, some publishers have seen 200% increase in revenues coming in from content marketing vs ad network revenue.
Also do remember that many mobile devices are running chrome and also have inbuilt content recommendation areas like google today, flipboard etc. Don't forget backlinks and working with more local partner sites to establish grass roots readers and coverage, as well as directly pointing to your site, which will also act as additional SEO.
Adstrategies; Several buzzwords have been at the leading edge of publishing this last year, the biggest game changers in the grand scheme of things has to be header bidding and ads.txt. The first to bring publishers higher cpms and revenues, the second to create more security for buyers and publishers alike, with more transparency and less fraud this will go a long way to supporting the industry.
Publishers, do take heed of macro changes affecting the industry, many buyers are restricting publishers to only those that are ads.txt compatible, Google DSP and the Trade Desk has already implemented this as default in the US, so you don't want to miss out on precious revenues because of this.
Data strategies and enrichment; As a publisher you see your users week in week out and are able to build up profiles that are not only insightful for content and article generation but for audience profiles and ad performance.
Are you providing these added value layers that will give you new tiers and pricing for buyers, if you aren't able to do this within your tech stack, find a good partner that can!
*Some opinions expressed in this article may be those of a guest author and not necessarily those of Hotmob