New Ad Platform Rollouts on Hong Kong Movie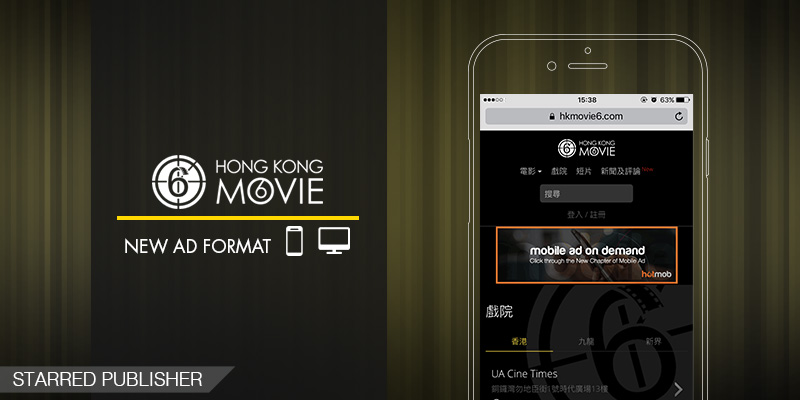 For optimizing audience experience amid the largest local movie community with multi-channels, Hong Kong Movie have deployed mobile and desktop websites that are officially added to Hotmob's Ad Network.
The platform rollout makes it easy for consumers to search for a movie's synopsis and reviews through search engines and purchase tickets right away.
The new blog section offers a great place for 500,000+ movie followers to look up upcoming new movie release, plus giveaway and other promotional activities.

Advertisers and media buyers can now buy inventories in the following ad formats:
Platform: Hong Kong Movie Mobile Web
Ad format: Maxi Banner / Video Banner
Platform: Hong Kong Movie Desktop Web
Ad format: Super Banner
For advertising inquiry, please contact our dedicated personnel on 3526 0241 or drop us a line on [email protected].