It's Time to Joy and Cheer this Christmas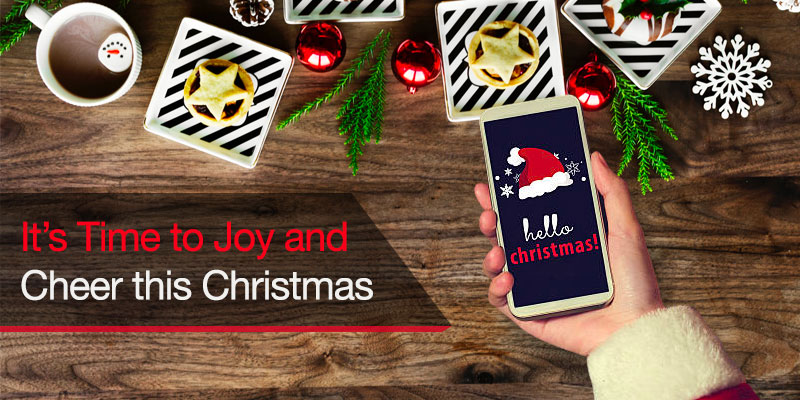 CHRISTMAS!! It's the time of year to joy and cheer! All marketers would not miss this opportunity using digital campaign to boost sales and send offers to engage customers.
During November and early December, Hong Kong consumers are expected to be buzzed up with all kinds of discount offerings and package promotion. For instance, a Hong Kong theme park recently launched its Christmas campaign promoting an all year round admission package with 3 or more purchases. Besides, one of Hong Kong's contemporary shopping malls engaging visitors this Christmas with special theme associated with space, astronauts and rockets.
A Little Economy Updates
According to the Census and Statistics Department, the economy is gradually recovered after a two-year slump. Thanks to a wealth effect of an upbeat stock market, long-awaited rebound from the luxury sector and the launch of new iPhone X.
Hence it is expected to see similar trend to continue throughout November and December with the support of a stable labour market, growth to local consumption and improved inbound tourism.
Festive Marketing Strategies
What kind of marketing strategies have adopted by the big retail giants this Christmas?
There are much more marketers can do other than offering discount or package promotion. Take a look at the following examples of corporate giants partnering with a social media platform and a London based European style coffee house brand utilizing mobile devices and loyalty app to engage their customers.
#1 – Hey Pinterest Secret Santa!
Social media platform Pinterest joined forces with corporate giants and launched the first ever Pinterest Secret Santa to help Pinners make gift shopping at ease.
How it works?
Pinners simply search for friends or family via Pinterest Secret Santa and use its API to create personalized gift idea boards for friends and family. Corporate giants such as Amazon and Coca-Cola utilise Secret Santa to launch their brand campaigns. Together with Santa's suggestions, helping pinners to decide what kind of gifts they shall get that resemble with the recipients.
This is really clever to utilize social media channel to promote brand's products and enable pinners to search for gifts that your friends or family would like. Hence increasing the likelihood of converting from a pinner into a customer. It also increases advertisers' ad spend on Pinterest's advertising products.
Hotmob offers campaign promotions on social media platforms too. Simply tell us what you want to promote and we will handle the rest for you! Contact our dedicated personnel by email [email protected] or give us a buzz on 3526 0241 to inquire.
#2 – Mobile Christmas Crackers
An European style coffee house, Caffè Nero partnered with a mobile payment platform, Yoyo to launch a unique post-transactional marketing campaign named "Digital Christmas Cracker".
How it works?
Caffè Nero rewards customers every time they purchase their usual hot drinks over the festive period. It delights customers when they "shake" or "pull" the crackers from the app and win amazing prize as rewards.
This is really a simple but effective marketing ideas to engage new customer and boost customer loyalty at this festive season. Data collected from the app can be also utilized for other promotions in next marketing campaigns and great for audience targeting.
Here in Hong Kong, we have our affiliate Storellet who is a digital pioneer in loyalty programmes helping local F&B restaurants to grow and increase their customer base.
All Your Loyalty in One Storellet
iOS App Download from here
Android App Download from here