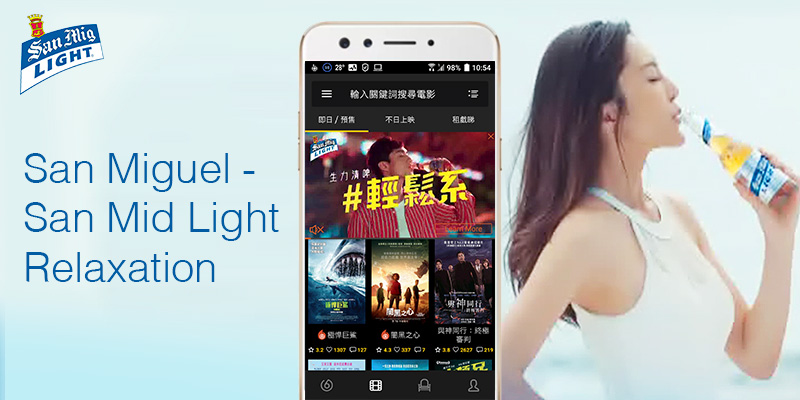 The long history lager brewery brand, San Miguel is well known to Hong Kong people. Its San Mid Light is a delightfully refreshing lager beer with low calorie, which is a very suitable drink for relaxation in all sorts of events and occasions.
The new San Miguel's commercial led by Starcom this summer is full of fun and relaxation aspects. The video campaign utilized hashtags for all sort of daily activities that sync with San Mid Light「#輕鬆系」, whether it is relaxing on the beach, when the big boss is on leave, going for a morning swim before work, or like TV emcee Patrick Dunn (鄧梓峰) 「輕輕鬆鬆鄧梓峰」, it is always relaxing to have San Mid Light.
Ad Format
:
Video Banner
Platform
:
Hong Kong Movie (iPhone, Android)
Credit to
:
Client: San Miguel Brewery Hong Kong Ltd.
Agency: Starcom