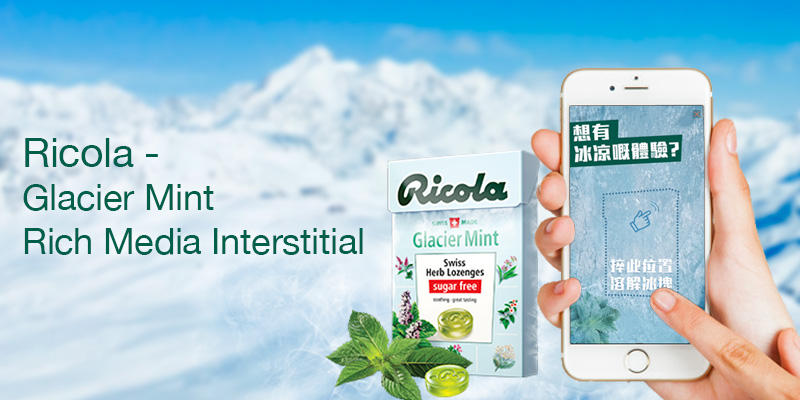 Ricola, the Swiss herb candy brand recently launched a new flavour 'Glacier Mint' with a trace of glacier peppermint and unique herb blend. Having noticed that consumers commute every day to and from work, school, and home, Ricola reckons to promote the new product on popular mobile app platforms would be most suitable to reach its audiences.
About the Ad Creative:
The mobile ad is crafted by Hotmob through use of Rich Media Scratch Card motion. Users are engaged with the ad by wiping to melt the ice in order to see Ricola new 'Glacier Mint'. Creative messages are created for ad placement on different digital platforms to align with the user's context.
Click the youtube link below to view how Rich Media Scratch Card motion works.
Ad Formats:
Rich Media Interstitial (Scratch Card)
Platform:
Hong Kong Movie
Ad Production:
Hotmob
Advertising Inquiry:
For more details about Hotmob Rich Media Ad Creative, please contact our dedicated Digital Advertising Team via email [email protected] or call us on +852 3526 0241.