Hotmob Pioneers an AI-based Hybrid Mobile Marketplace that Marketer Would Covet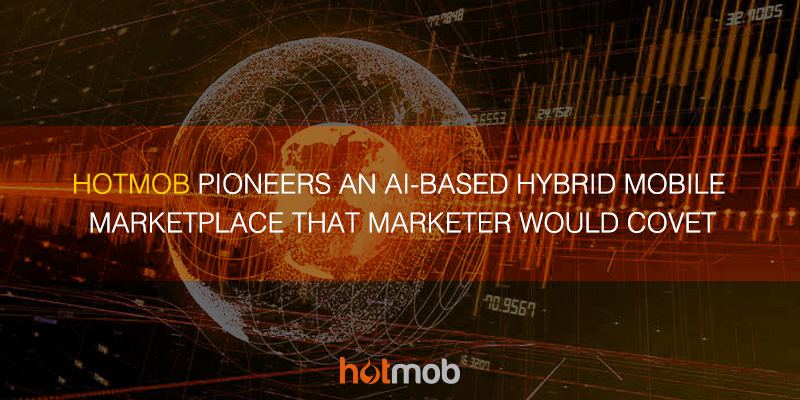 Hong Kong, April 26, 2016 – Hotmob, the industry leader in mobile marketing sets a new framework of how mobile advertising operates by combining premium and performance advertising into a whole new hybrid mobile marketplace.
Premium mobile advertising requires the delivery of quality advertising to quality audience in a brand safe environment. This has always been the best mobile marketing practice and specialization of Hotmob, which helps many long-standing clients such as BMW, Cartier and Parfums Christian Dior to fully actualize their advertising goals.
Johnny Wong, CEO of Hotmob, who recently named Digital Marketer of 2015 contended that, "2016 is the year where premium and performance advertising will converge. Marketers have fully embraced programmatic approaches and brand safety from premium advertising. The integrated mobile advertising solutions would be highly promising to meet the increasing demand in the Asia Pacific.
The integration of premium and performance offers more value from each impression and valuable insights that marketers covet, not only getting full access to over 4000 selected content providers via Hotmob's premium network, but also providing marketers more efficient way of buying audiences at the impression level with far more specificity. With proprietary optimized bidding algorithms and in-depth predictive analytics to evaluate more than 180 billion data points, active mobile users who carry behavioral characteristics such as frequent visit and recency of interest can be detected to better engage with the right campaign.
The power of integration is to intelligently use data across a hybrid mobile marketplace. By blending programmatic with DARTS proprietary retargeting solution, which enable marketers to increase the total value of the inventory dramatically and achieve foreseeable results. With a more data-driven approach, a high campaign performance of 65% increment from average click-through rate could be realized. This ultimately leads to higher yields for publishers, while affording advertisers the ability to achieve more with less.
Wong extended, "For sure marketers could realize the outstanding achievements on campaign performance with hybrid mobile marketplace. We are also excited to unleash new video ad formats and targeting varieties this year. Together, we strive to take mobile advertising to another level that would amaze marketers".
---
About Hotmob

Hotmob delivers integrated and performance driven mobile marketing solutions facilitating with proprietary advertising technologies, robust ad-serving platforms and creative media that are engineered to meet the growing demand from businesses across Asia market.